Diane's Extras
I Love My Street Team!
I recently started a "Street Team," a group of book lovers who graciously offered to help spread the word about my novels.  Such wonderful women!  I'd love to introduce you to some of them.  
Dru is an avid book reader on who lives on the East Coast. Her day job as a research analyst keeps her in books that she loves to buy and read. When not reading, she's creating quilts, listening to music, watching TV crime dramas or mysteries, and traveling when she can.  Dru also hosts a reading blog where author's protagonist tell her readers about a day in their life.  Check it out at http://www.notesfromme.wordpress.com!
Sandra lives just outside Charlotte, North Carolina.  She works as a computer teacher and handles all the bookkeeping for her family's business.  She's an avid mystery reader and loves traveling and spending time in the outdoors.
Sabrena runs Book Lovers Haven over at http://taiyouryu.blogspot.com.  She reads, listens to music, writes fanfics and can provide IT troubleshooting. She says she also has a bit of a hair-trigger temper.  (Being Irish, I can relate to that!)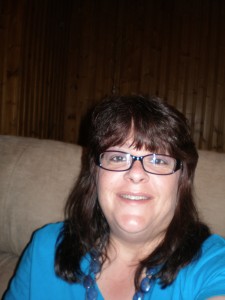 Tina has been a licensed hairstylist for 29 years,and when she's not reading romance books she's spending time with her husband of 23 years and two grown children (daughter & son) in New Jersey.
Debut Booksigning Photos!
Night Owl Reviews
Visit my new author page at Night Owl Reviews!
http://www.nightowlreviews.com/nor/Authors/Diane-Kelly.aspx
Links