Diane's Latest News
Join the Kiss & Tell Book Club at Facebook!
Are you a fan of romance? Join me and several other romance authors at the Kiss & Tell Book Club page on Facebook! Kiss & Tell Book Club Page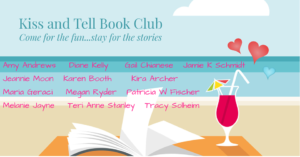 Join the Book Warriors Book Club!
Do you enjoy cozy mysteries? My author friend Melissa Bourbon (a.k.a. Winnie Archer) and I have launched a fun online book club on Facebook geared to you! We do a monthly book reading with an author event, and the Book Warrior members share lots of fun book talk. Join us at: Book Warriors Book Club Page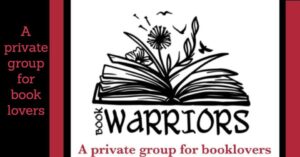 Lillian Walsh's Blue-Ribbon Peach Pie!
In case you've read DEAD IN THE DOORWAY and were craving a piece of Lillian Walsh's Blue-Ribbon Peach Pie, here's the recipe. Enjoy!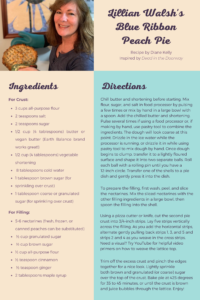 Wishing You Well!
With COVID-19 lurking unseen around us, we're living in a strange and distressing time. Now, more than ever, we must find coping mechanisms to help us deal with the pressures. Some turn to exercise. Some turn to their televisions. Others turn to books. Without the usual social interactions, I'm finding more time to read these days, and I'm gravitating to funny books. Humor is a coping mechanism, which is why I think it's the perfect pairing with mysteries (and why I include humor in my own stories).
Not only can characters cope with difficult and frustrating situations using humor, but so can we. Facebook, Twitter, Instagram, and other social media platforms are teeming with hilarious memes addressing the funny side of the situation we've found ourselves in, from toilet paper shortages to boredom to getting on each other's nerves from being cooped up together. I love the creative ways people have found to use humor to relieve their stress, and I hope you're finding it to be a help, too. Wishing all of you well!   
Facebook Fun!
If you're on Facebook, join me and my author friend Melissa Bourbon (a.k.a. Winnie Archer) at the Book Warriors Page. Our members chat about all things book related, and we offer great giveaways. We also host an online book club discussion each month. For February 2020, the book we are reading is Fleishman is in Trouble by Taffy Brodesser-Akner. Join us later in the month for our chat about the book. We'd love to hear your thoughts!
Please also join me on the Kiss and Tell Book Club Page. This page is dedicated to romance readers and is hosted by a variety of romance authors. We talk books and also host occasional parties with giveaways to thank our wonderful readers!  
Hope to see you on Facebook! 
Crime Scene Mystery Bookfest!
It's so much fun when book people gather to celebrate great stories! If you live in or near Pittsboro, North Carolina (near Raleigh-Durham), come on out to the Crime Scene Mystery Bookfest on Saturday, February 8th from 10:00 – 4:00. I'll be at the Sisters in Crime booth from 10:00 – noon, and around for the rest of the day. There will be interesting author panels and great books! Hope to see you there! More info here: https://fearrington.com/event/crime-scene-mystery-bookfest/
How to Speak Fluent Feline and Correct Canine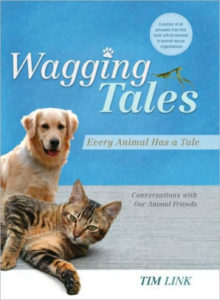 Such a small world! Animal author Tim Link recently hosted me on his Animal Writes podcast. He was a great host and we had a fun conversation. Afterward, I looked up his books online, only to discover that I already had one of them, Talking with Dogs and Cats. My son bought this book for me as a gift, and it's been so insightful! If your family is like ours, we often find ourselves trying to read the minds of our dogs and cats, or trying to communicate with them in order to keep them calm, secure, and happy. We all know that's not always easy! Tim Link provides many great suggestions in the book for relating to our pets and empathizing with them so that we can better understand them. I highly recommend this book to anyone who wants a more meaningful relationship with their pets and more effective communication with them.
Take a look at Tim's great books here: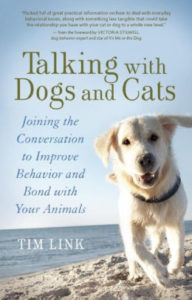 You can also listen to my fun conversation with Tim here: Animal Writes Podcast
Podcast Debut!
It was so much fun to be interviewed for the Animal Writes Podcast at Pet Life Radio! Thanks to Tim Link and everyone else involved in producing the show. Listen here: Animal Writes Podcast
My Recent Escape to Weymouth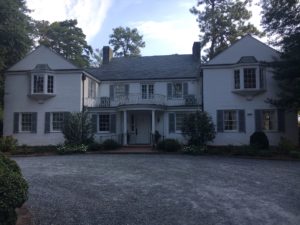 Being a novelist is an odd profession. There are few jobs that can be best done when hiding out from the world, but writing is one of them. Solitude and the elimination of distractions enables a writer's mind to focus.
In early October, I stayed for a week at a writers-in-residence program at the beautiful and charming Weymouth Center for the Arts and Humanities in Southern Pines, North Carolina. What a wonderful experience! The room was comfortable, the weather was perfect, and the house had a large balcony with padded furniture that was the perfect outdoor writing spot for me. The grounds included several miles of hiking paths, so I had easy access to walk and think over my ideas before I sat down at the computer. Thanks to a fellow writer who'd stayed at Weymouth several times, I discovered some great local restaurants, including a fun pub that makes a mean Moscow mule. I hiked the trail around the reservoir in town, and also visited the gardens at Sandhills Community College, which were absolutely gorgeous. I definitely recommend seeing them if you're ever in the area. They had several sections, including a zen garden, an agricultural area, and a children's area complete with a playhouse and musical instruments.
While at Weymouth, I plotted out the next book in my Paw Enforcement series and made lots of headway. I hope to return to Weymouth in the spring and enjoy another productive visit!
What's been your best working vacation? I'd love to hear about it!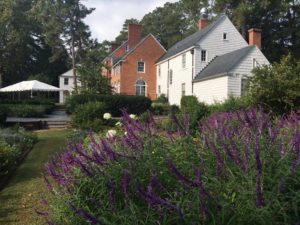 New Release only $4.49 for Kindle and Nook!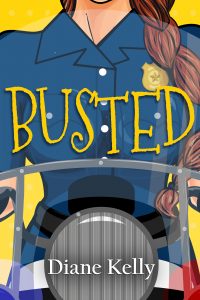 Just released and only $4.49 for Kindle and Nook! With a .38 on her hip and 38DD's on her chest, motorcycle cop Marnie Muckleroy is fully equipped and ready for action. Read BUSTED today!
Amazon Kindle and Paperback: https://amzn.to/2mVUhjW
Barnes & Noble Nook: https://bit.ly/2m1Nyox
iBooks: https://apple.co/2kpqShh