What Makes a Great Summer Beach Read?
Posted May 9 2013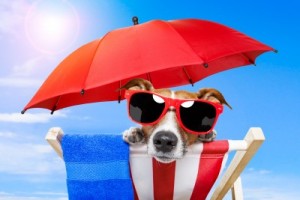 It's nearly Memorial Day, and that means summer beach reading will soon be here! 
Funny, isn't it, how readers often refer to particular books as a "good beach read," yet there is no "beach reads" section in  the bookstore.  I suppose this means that everyone's idea of what makes a good book to read on a vacation varies from reader to reader. Some readers enjoy books that take them to tropical locales for thrilling car chases and steamy nights with an undercover CIA operative. Others enjoy a summertime romance, falling in love on a blanket under the 4th of July fireworks. Others are looking for a light-hearted romp, literary cotton candy that leaves a reader feeling like they've had a fun treat.
I tend to be very lazy when I'm on vacation, and the books I take along reflect that fact. No books that require deep thought or critical analysis make their way into my beach bag. My brain wants a vacation, too!  A funny mystery or a romantic comedy makes the perfect beach read for me. Occasionally I'll pick up a classic to feel that I've made some cultural headway while working on my tan.  
What about you? What makes a particular book a good "beach read" to you and why?  Share your thoughts for a chance to win one of five copies of my June 4th release – Death, Taxes, and Hot Pink Leg Warmers!  Winners will be announced on June 4th.