What is Romance?
Posted Feb 2 2016
With Valentine's Day approaching, I can't help but think of romance and just what it means. Of course, everyone has different ways of expressing their feelings, and different things make us feel loved and valued.
The most romantic thing my husband ever did for me was to have the cover flat for my first published novel professionally framed. He knew that this book cover represented a dream come true for me, the culmination of years of hard work and determination, and a major personal achievement. It's all the more heartwarming that he did this for me when all those years I spent pecking away at my computer, attending writers conference and retreats, and meeting with my critique group meant I h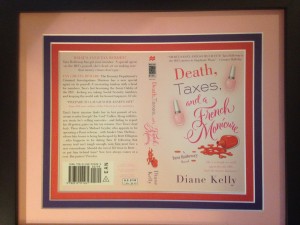 ad less time for him. Of course he spent much of that time watching the Mavericks and Spurs play basketball, so maybe it wasn't such a sacrifice. : )
What's the most romantic thing someone ever did for you, or that you did for someone else? What does romance mean to you? Is it candy and flowers, or something more? Chime in for a chance to win one of three advanced reading copies of Against the Paw, book #4 in my K9 series! Winners will be announced on Sunday, February 28th.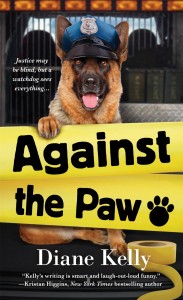 *******
BREAKING NEWS! The winners have been chosen at random by using numbers generated by Random.org. They winners are:
Andi King, Mildred Mayo, and Brenda Nuffer. Congratulations! And thanks to all who stopped by to comment.