Nov. 5th Writers Workshop in Hillsborough, NC!
Posted Sep 29 2022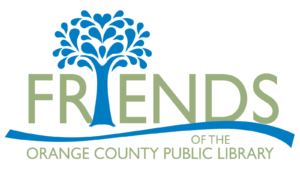 FROM PREMISE TO PUBLICATION: A WRITING WORKSHOP BY LOCAL AUTHORS
Join local authors as they discuss different aspects of writing, from the bones of an idea to the process of publication. Writers age 13 and up welcome. The workshop will be held Saturday, November 5th from 2:00 – 5:00 at the Orange County Public Library, 137 W. Margaret Lane in Hillsborough. Hosted by the Friends of the Orange County Public Library!
Panelists and topics include:
Melissa Bourbon – The Hero's Journey
Samantha Dunaway Bryant – Writing for Anthologies
Diane Kelly – Publishing Options: You've Finished Your Book. Now What?
James Maxey – Your Book is Only Two Words Long
Eryk Pruitt – Slaughtering our Enemies and Killing our Darlings
Lynn Chandler Willis – Characterization: Good Guys, Bad Guys, and the Ones in Between