Cover Reveal!
Posted Jan 11 2021
It's the moment we've been waiting for – the cover reveal for The Moonshine Shack Murder!
How cute is this? I love it! Smoky the cat insisted on being up front and center. He did witness the murder, after all.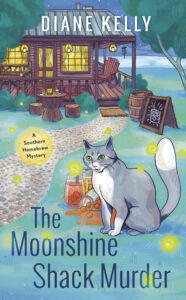 The Moonshine Shack Murder releases on June 29th, and is the first in my new Southern Homebrew mystery series. Check out my books page for an excerpt.