Posing Pets!
Posted Jan 10 2019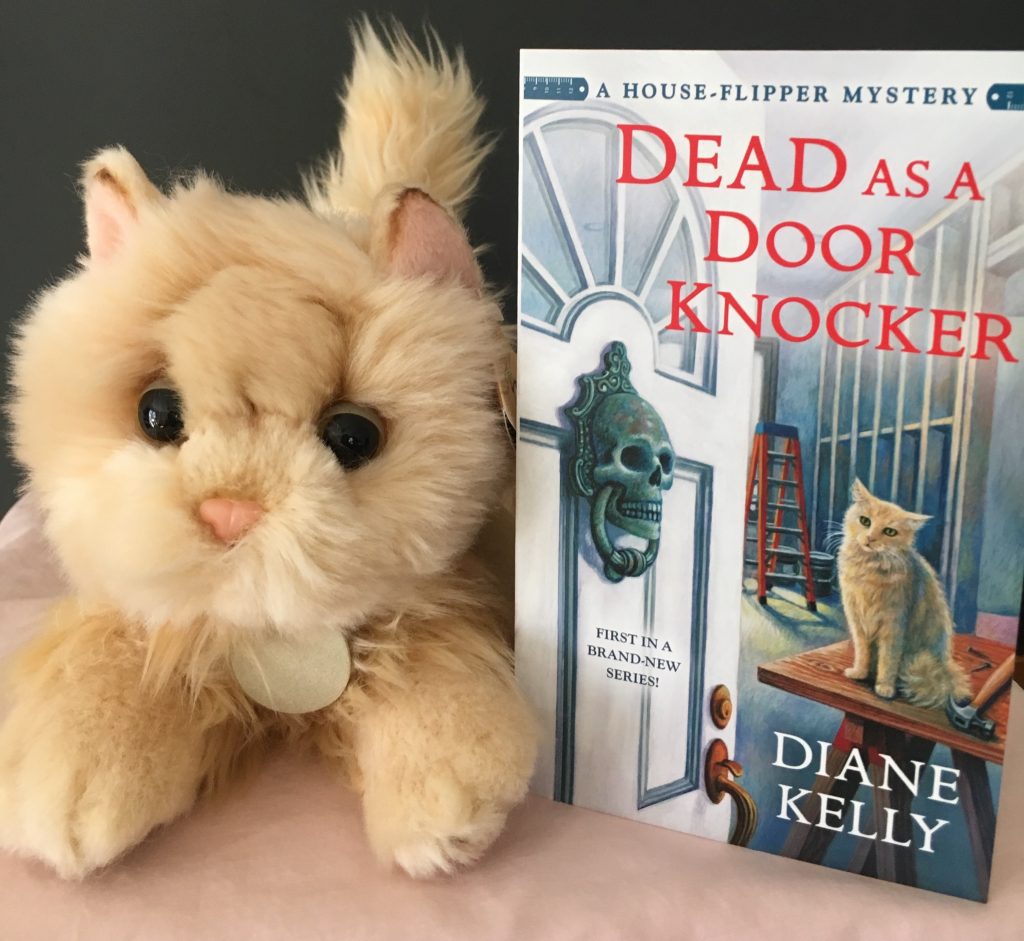 Those of you familiar with my Paw Enforcement series have enjoyed the antics of Brigit, Officer Megan Luz's clever K-9 crime-solving partner. In my upcoming House Flipper series, you'll meet Sawdust, a sweet and fluffy feline with a unique skill for digging up dead bodies and leading carpenter Whitney Whitaker to critical clues.
As an animal lover (current count: 3 dogs + 4 cats), I have a blast writing the chapters from the dog's and cat's points of view. While the animals don't talk, we get a glimpse into what's going on in those furry heads of theirs.
Let's do some mind-reading, shall we?
Use the comments link below to caption one of these pet photos (just indicate which # in your submission). On release day January 29th, I'll pick one lucky winner at random to receive a copy of Dead as a Door Knocker (book #1 in the House Flipper series) and this adorable plush Sawdust!