Buddy, Shae, and Lady!
Posted May 6 2014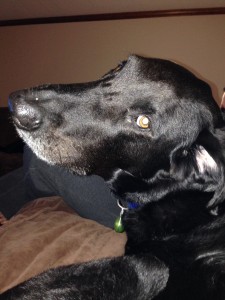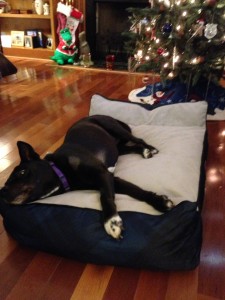 This trio of happy pups belong to reader Cecilia! 
Shae looks very comfy there on her back.  Shae is a drama queen, according to Cecilia.  She certainly knows how to play it up for the camera, huh?
That's Buddy with his "What's up, Mom?" expression. He's part Saluki, part lab and, at 90 pounds, lots of dog to love! His mommy says he can give you a high 5! 
That's Lady lounging by the Christmas tree, waiting for Santa.  She's part lab, part pit, and all sweetness. That's Lady, too, in the car, coming home from a trip to the oncologist.  Lady suffers from multiple myeloma, but doesn't let it get her down.  Yay, Lady! 
Thanks, Cecilia for the fun photos!