A Couple of Weenies!
Posted May 17 2014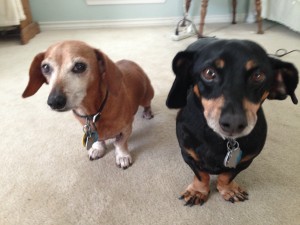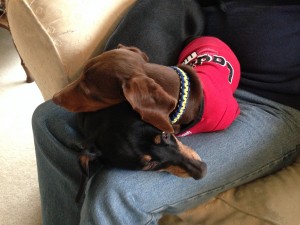 These two Dachshunds are Stanley and Oliver, the lucky dogs who live with Amanda and her family. The first photo shows Oliver and Stanley trying to guilt Amanda into taking them for a walk. Those hopeful faces are pretty darn persuasive, aren't they?
Amanda says that Oliver is the top dog in their house. He's 11 years old, will chase the ball until YOU get tired. He's also had a nose job. He stuck it through the fence and the dog next door bit it off. Yikes!
Thanks for sharing, Amanda!